If you're wanting to see what your Spotify streaming stats are, or you're an artist and you want to see the streaming and engagement analytics for your music…
Keep reading because I cover how to find both in this article.
How To See How Many Streams Your Song Has
If you're an artist, you have access to advanced analytics on your music, such as:
How many streams and listeners each of your songs has
On which playlists your songs are being listened
How many followers you have
Your listeners' gender and age-range
What countries your fans are in
And much more!
However, in order to get access to this data, you must first be a Spotify verified artist…
But don't worry, it's really easy to get verified on Spotify.
How To Become A Spotify Verified Artist
In order to get access to this data, you need to claim your Spotify Artist's profile.
Here's my video walking you though how to do this…
Including a super-easy shortcut if you have DistroKid.
If you don't have DistroKid, you can simply go to artists.spotify.com
And then them click the button and complete the steps to claim your Spotify Artists profile.
It's really simply and should only take you a couple of minutes to complete.
Once you're inside of your Spotify Artists profile, you'll see a menu at the top of the screen, and you can use this to navigate to your stream stats.
You can simply click: Music > Songs
And then you can see how many streams your songs have, and sort by time period, organizing your stream stats from within the last 24 hours, all the way to all time data.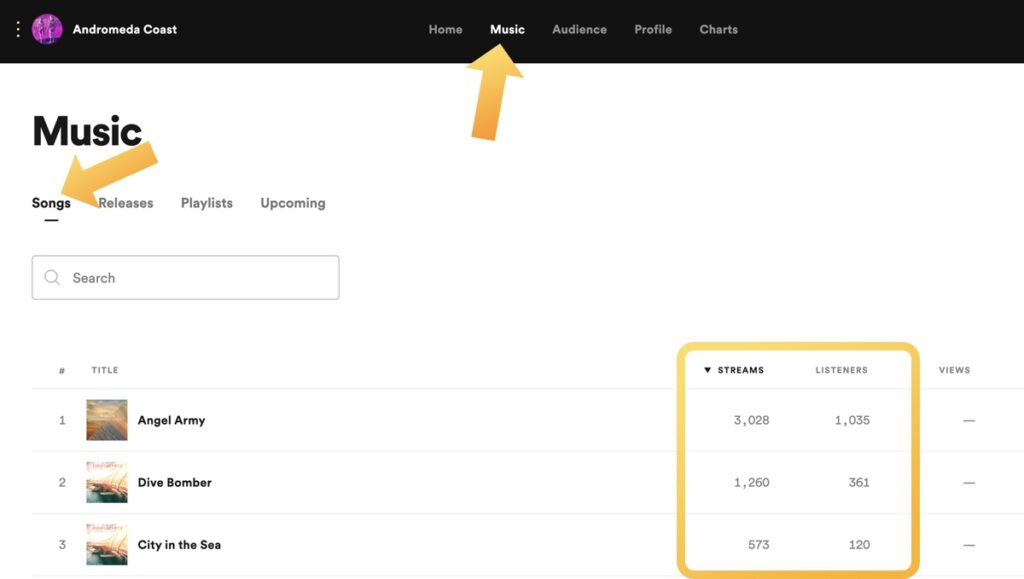 By the way, have you ever been curious as to what actually counts as a stream on Spotify?
Do streams on repeat count? How much of a song do people have to listen to for it to count as a stream?
What about plays of your song while Spotify is muted?
I answer all of these questions in my article here on what counts as a stream on Spotify.
How To See Your Personal Spotify Listening Stats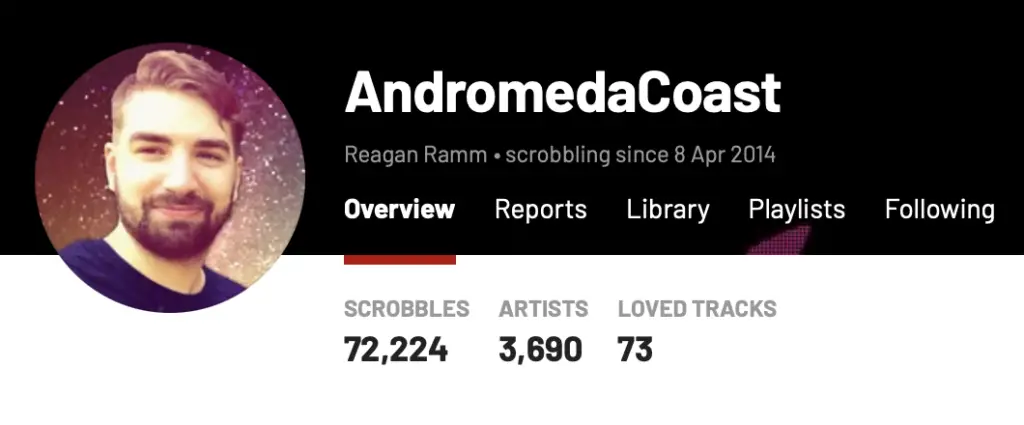 Now, if you're just wanting to see your personal Spotify listening stats, and you don't want to wait for the end of the year when Spotify Wrapped releases…
Then there is a simple free tool you can use called Last.fm.
I've been using Last.fm since 2014 to track my Spotify streams, and I'm glad I have, as I'm able to collect some very interesting data, such as who my top artists, songs, and albums are all-time.
Last.fm calls a stream from Spotify tracked on their platform a "scrobble".
You can synch your Spotify up with Last.fm so that everything you listen to on Spotify from any device gets tracked by Last.fm.
In order to set this up, simply:
Go to Last.fm and log in or create your account.
Hover over your profile image in the top-right
Click Settings.
Click Applications.
Click Connect, next to Spotify Scrobbling.
Continue to allow access to your Spotify account.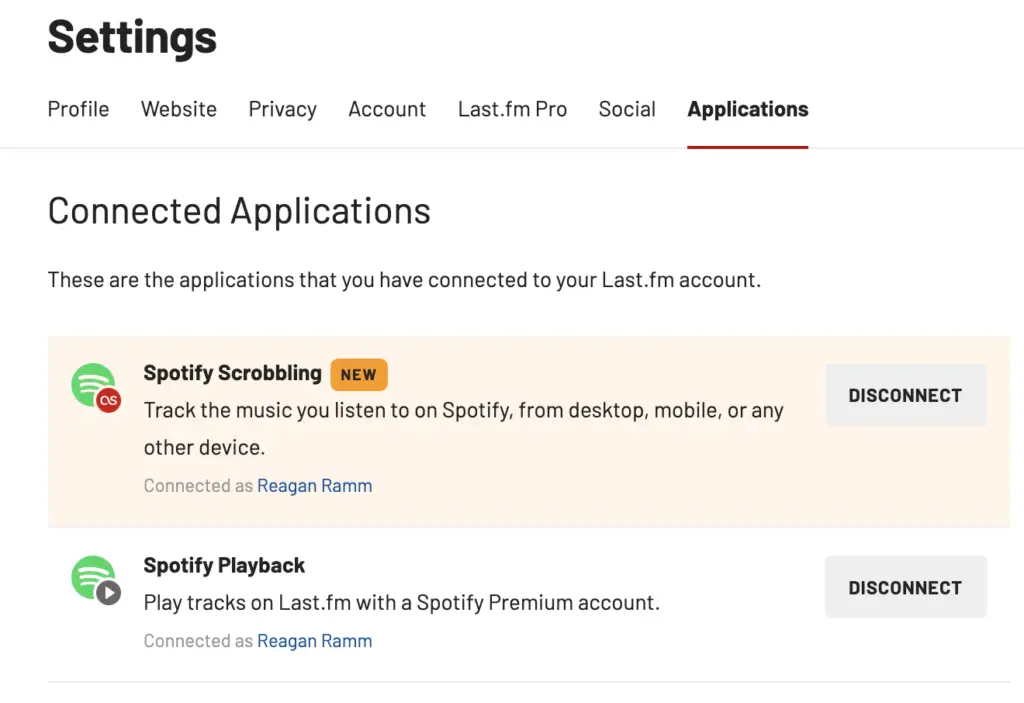 Spotify Streaming Data You Can See With Last.fm
Like I said, there is some really cool data you can see once you have Last.fm tracking your streams.
Below you can see where Last.fm displays my top 5 artists all time (although you can sort from as recent as the last 7 days).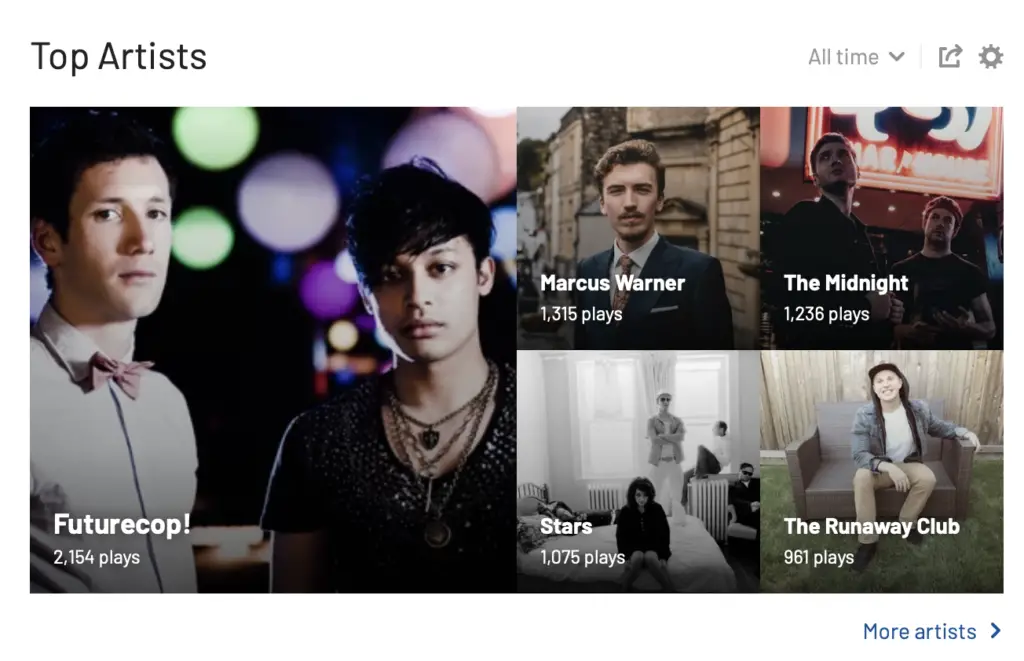 I can also see what my most listened-to albums and tracks are as well.
Here is a picture of my top listened-to songs in the last 365 days.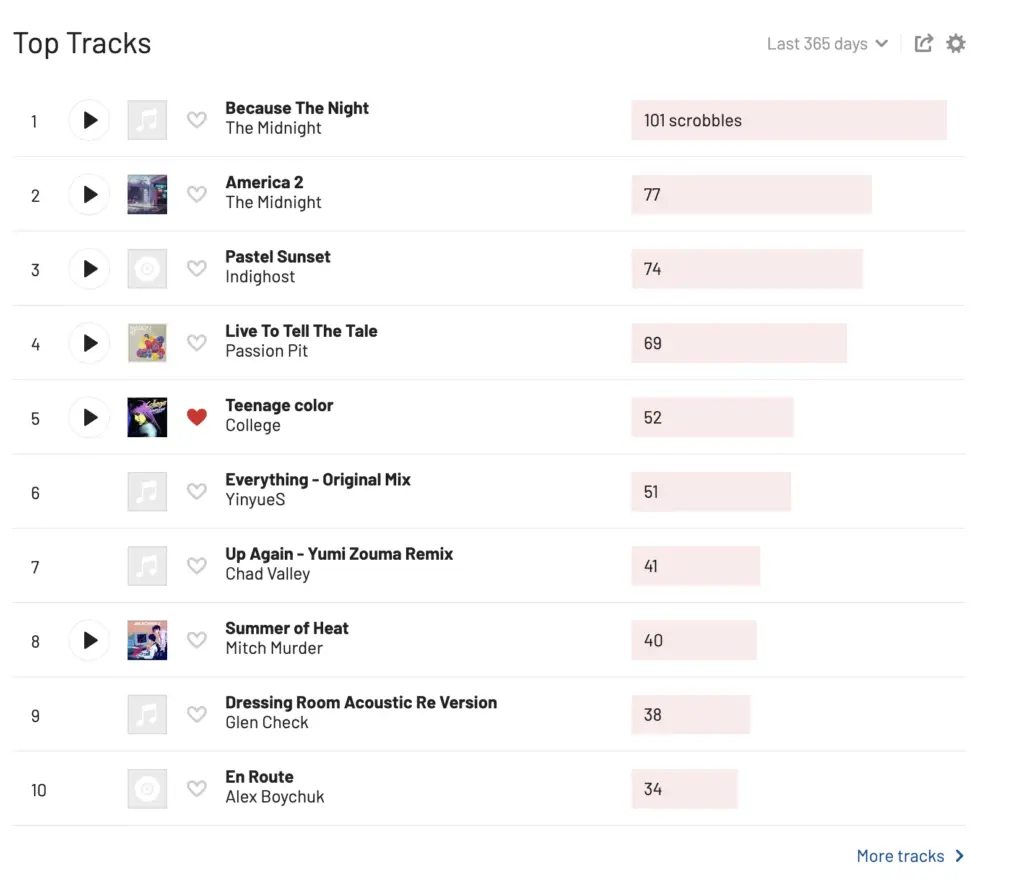 You can also see what your most listened-to genres were in the past year, which can be very helpful when going about figuring out your micro-genre.
This is very helpful information that can give you a starting point for finding the fans who are the most likely to be interested in your music as well.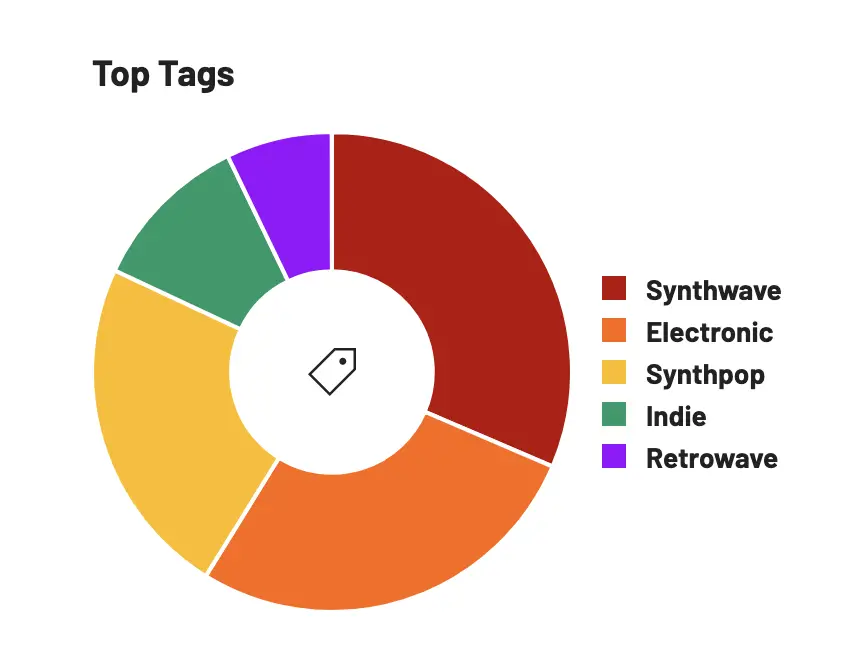 One final cool Last.fm feature I'll point out to you is their "Neighbours" tab.
This lets you see the profiles of other Last.fm listeners whose listening tastes are the most similar to yours.
This is handy not only because you can check them out to find new music you might like…
But because you are immediately given a list of people who are likely to be fans of your music as well (provided you make music that is similar to the music you listen to most of the time on Spotify).
How To See Play Counts On Spotify
Of course, there is one other way to see Spotify stream counts.
The downside of this method is that it is very limited.
All you have to do is search on an artist and go to their profile and then check out their "popular" section to see the stream counts of their 10 most popular songs.
What does the Popular tracks on an artist page mean? How is it calculated?
The songs found in the "Popular" section on an artist's profile can be considered a composite of their songs that are the most popular both right now, and all-time.
Spotify does not make the full algorithm details available, so we can't be certain exactly how these songs are organized.
But what we do know is that these song streams are updated every 24 hours, and the songs are sorted according to a combination of all-time streams and their number of recent streams.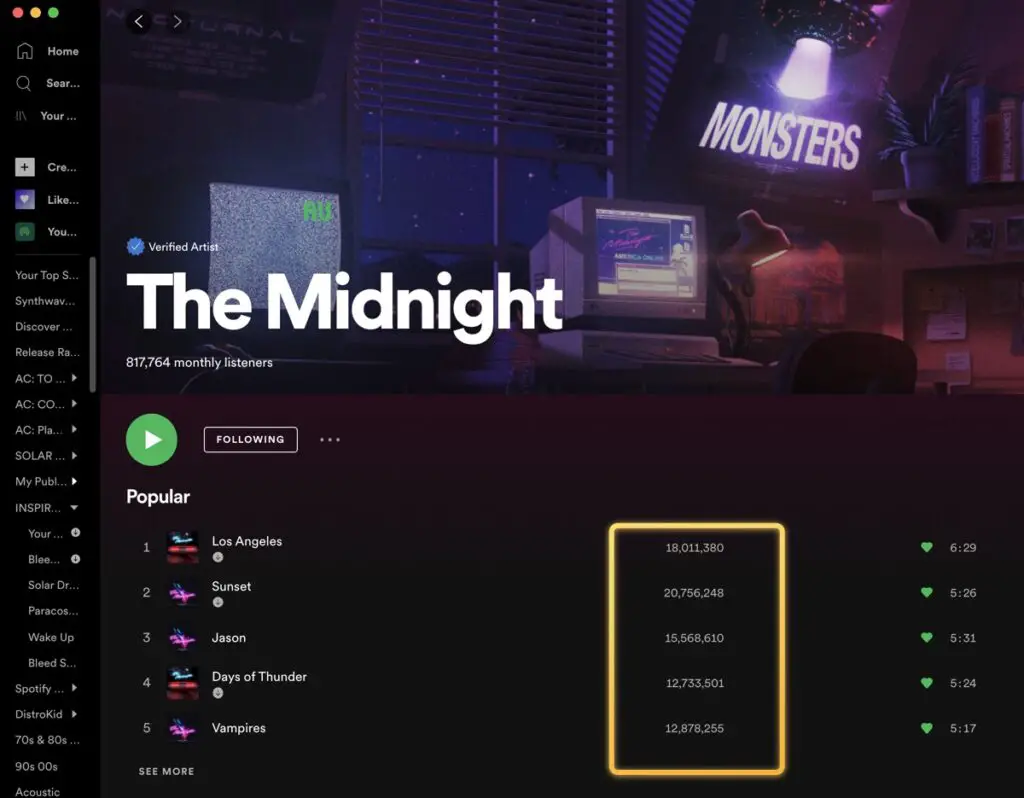 How To Get More Spotify Streams
There are a lot of different things you can do to grow your Spotify streams.
Most people will recommend running ads to Spotify, which can certainly work, but there are some serious drawbacks with this strategy.
A big one is you are paying to "borrow" traffic, and you aren't really building a fanbase.
A lot of people will get sent to your profile, and maybe listen to a song or two, but then they are gone, and will likely forget about you.
But if you instead get them on your email list, then you can send them anywhere you want, and keep you and your music continually before their minds.
If you want to know more about building an email list, check out my article here on how to get started with email marketing.
That being said, there are plenty of other free ways to grow your Spotify streams.
In fact, in my article here, I share 22 different tips for growing your Spotify streams.
The Best Way To Grow Your Spotify Streams
The absolute best way to grow your Spotify streams for free is to get your music on Spotify playlists.
The more playlist placements you get, the more Spotify will start to organically share your music across their platform.
This is what I call "hacking the algorithm".
If you want to learn how to do this yourself, then grab my free guide here.
---
Get Your Songs On Spotify Playlists
Click below to download my free guide covering a simple formula you can follow to get your songs on Spotify playlists and explode your streams without spending a dime!
---
I hope you got value from this post on, how to see your Spotify streaming stats, helpful
If so, feel free to share, and let me know in the comments below…
What other questions do you have about growing on Spotify?